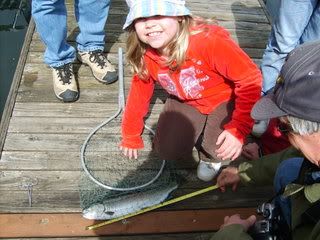 The night before Opening Fishing Day '07, Greg and the kids headed up to Grandpa & Grandma's to spend the night. That way they all could get up early in the morning and go fish'in.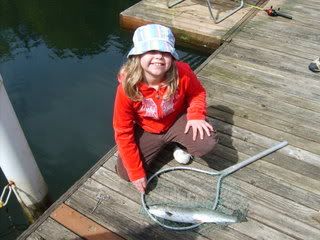 Overall, the fishing wasn't very good, but our little girl Holly caught the biggest fish of the day. It was a 18" trout.
Big sister Jessica gutted and cleaned the fish. She definitely didn't get the stomach to do such a thing from me...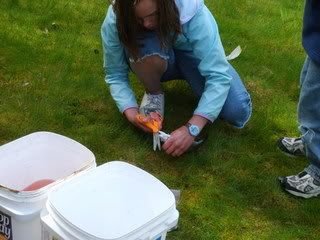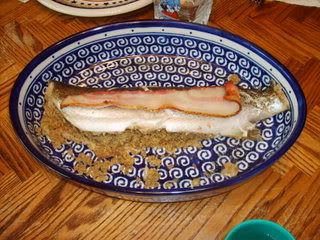 And Dad cooked it!