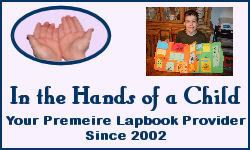 http://www.handsofachild.com/

SECOND-CHANCE SALE!

It's HOAC's Second-Chance Sale!
HOAC Project Packs and Kit Packs ONLY!
Sale does not apply to any other products!!

All Project Packs in any format!
Printed, CD, or eBook!

Here is the schedule of dates and discounts:

Friday
January 18, 2008
6:00 AM till Saturday 6:00 AM
45% off

Saturday
January 19, 2008
6:01 AM till Sunday 6:00 AM
35% off

Sunday
January 20, 2008
6:01 AM till Monday 6:00 AM
30% off
All Times are Eastern

The Coupon Code for this Sale is: 2ndchance

NOTE: Sale does NOT include the Template Pack or any Graphics Packs.
Cannot be combined with any other offer, sale, coupon or discount.

Make the Most of the Sale this weekend and use the Wishlists feature! Just set
up your account now and fill your wishlists and then you can add them to your
cart and checkout in the blink of an eye!

IMPORTANT INFORMATION!!!

If you have an existing account YOU MUST LOGIN and FILL OUT ALL YELLOW FIELDS in your account information before placing an order. If you do not login and have all yellow fields filled in BEFORE you begin your order any Coupon Codes you have WILL NOT WORK!

Remember to LOGIN and FILL OUT ALL YELLOW FIELDS BEFORE SHOPPING!

· Login
· Click on the Account button at the top right of the page
· Click on Manage Address Book
· Click on Edit in the first box
· You will now see a form that has yellow fields. Make sure those fields are filled in.