What a wonderful thing to happen day 2 since returning to school. Our School district is closed today. Hum... Does that mean no school here too? *Ü* We have been getting lots of snow this season, but unfortunately, the snow we get doesn't last to long. Today it is supposed to turn to rain.
When I first woke up:
About an hour later: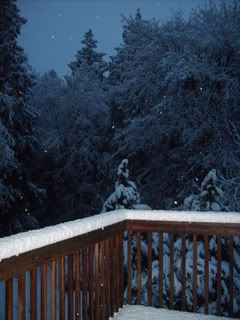 And right now:
And it is still snowing! Let it SNOW!!
Like I mentioned above, this is Day 2 of school for the new year. I will post some of our happenings over break in a day or two, but for now I want to leave you with Holly's science experiment yesterday. As you can see, it is on evaporation. *Ü*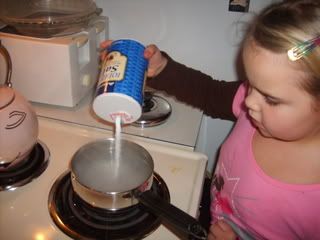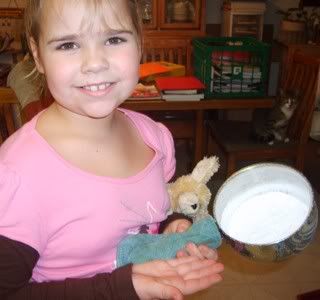 Thank goodness it was very easy to clean up. *Ü*