Last November, Jessica was busy again creating one of her wonderful items for the cat.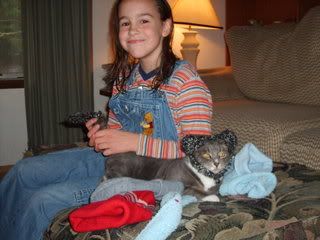 Here she is pictured with Angel sporting a lovely set of knitted earmuffs, paw warmers, & a tail warmer.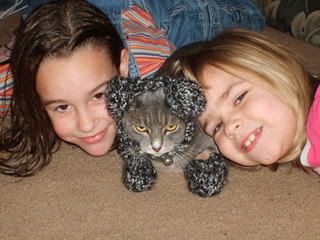 "Smile Angel!"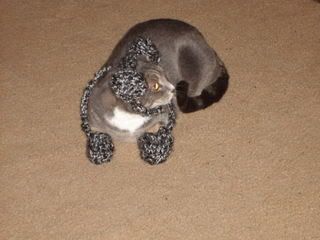 Doesn't she look cute! *Ü* But I wonder where the tail warmer went too....