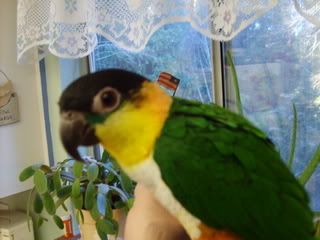 I wanted to share a couple pictures of our
Caique Parrot
, Coconut. She really is an amazing bird. She is full of character and attitude! I know we will have many funny stories to share with you about our feathered family member.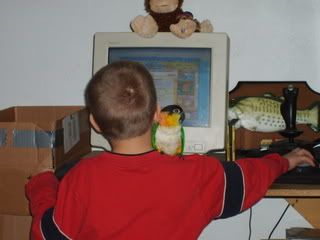 Here she is watching Jake play
Webkinz
.
To learn more about Caiques check out this
Caique site
.