Jessica picked up her knitting needles yesterday and started knitting a scarf. The colors are BEAUTIFUL! I am secretly hoping it is for me...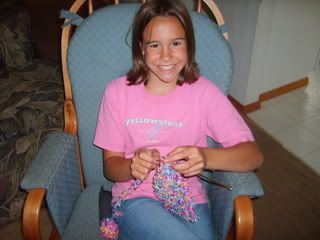 She learned how to knit by taking a class at our co-op. She has been knitting for a couple years and knits the most amazing things.

Keep an eye on this thread as we will be posting some of her projects in then near future.